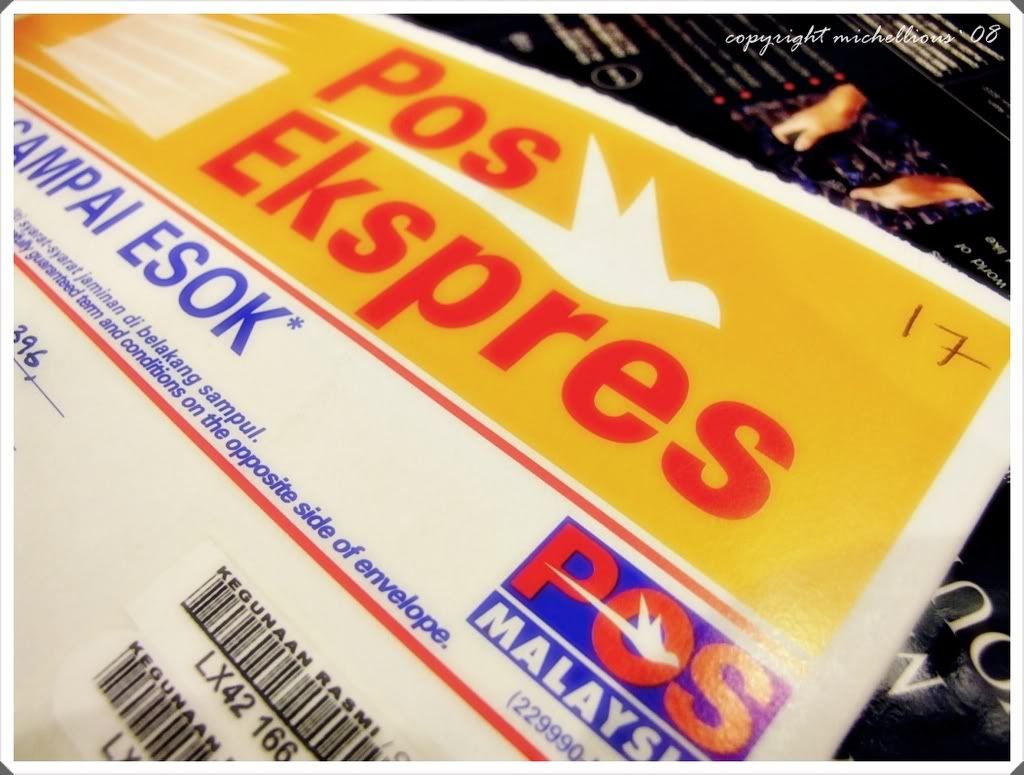 i was expecting another package to arrive,
only to find that this one wasn't what i had in mind.
then i saw your handwriting,
and i went
OWHH
.
and yes the next thing that came to mind was "well it's about TIME."
hahaha wtf.
thanks yo. i'll be indulging in the favour.
remind me to pay you back 4 empty ones!