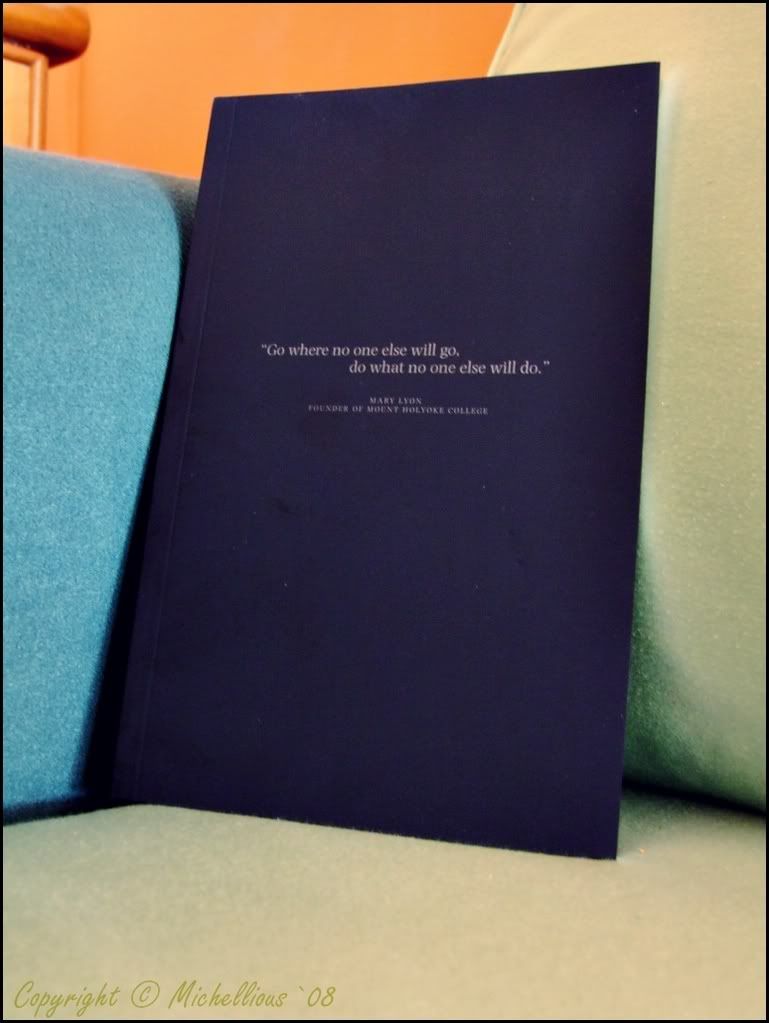 with love,
Mount Holyoke Women's College.
"Go where no one else will go,
Do what no one else will do."
Mary Lyon
Founder of Mount Holyoke College.
i wish all colleges would give uber cool journals like this. inside contains an inspirational quote from speeches given by the college alumnae (EMILY DICKINSON WENT TO MT. HOLYOKE'S IN 1894!!) at each the footing of each page. plus, the cover's so velvety that when your fingertips run along its spine, it makes you MELT.
thanks Mount Holyoke people! : )